Fall in love with Modax Machines
A completely new concept of modular machines
that can meet your production requirements.
The idea about Modax Machines, a specialised line of modular 3D printers, began in a Faculty of Mechanical Engineering and Naval Architecture in Zagreb. It started with a passion for FDM/FFF 3D printing which our CEO Nikola transferred to our team. He made a single robust machine for his graduate thesis in 2017. We keep the machine in our lab to remind us of a spark that started this journey!
We didn't stop there, the next thing was designing a machine that 3D printed three statues, 190 cm in height, for an exhibition in Dublin. This FDM/FFF 3D printer has a build plate 400x400x350 mm, and for one statue it took around 420 hours of 3D printing.
Through numerous project developments, we become aware of the improvements that can make a great difference in the world of industrial production. When using FDM/FFF 3D printing, in some cases, the required surface treatment conditions are not met. By using exclusively CNC processing, a large amount of material is waste and there are limitations in terms of feasible forms.
A concept that integrates both technologies into one production system and can produce objects faster with superior quality.
What are Modax Machines?
Modax Machines are a line of robust modular machines that enable the production of tough, accurate, and complex industrial parts using both FDM/FFF 3D printing technology and CNC milling on the same machine simultaneously! That means making objects with superior precision and quality. We make them with 3 different volume dimensions you can choose from.
We are building them according to our customer's manufacturing requirements and needed technical characteristics. This way all of our clients get a Modax Machine which perfectly suits their production needs.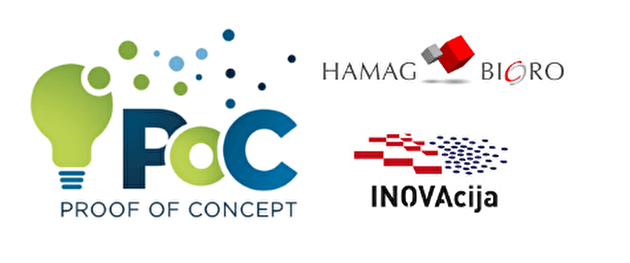 The project is co-financed by funds from the Innovative Concept Verification Program (PoC) by HAMAG-BICRO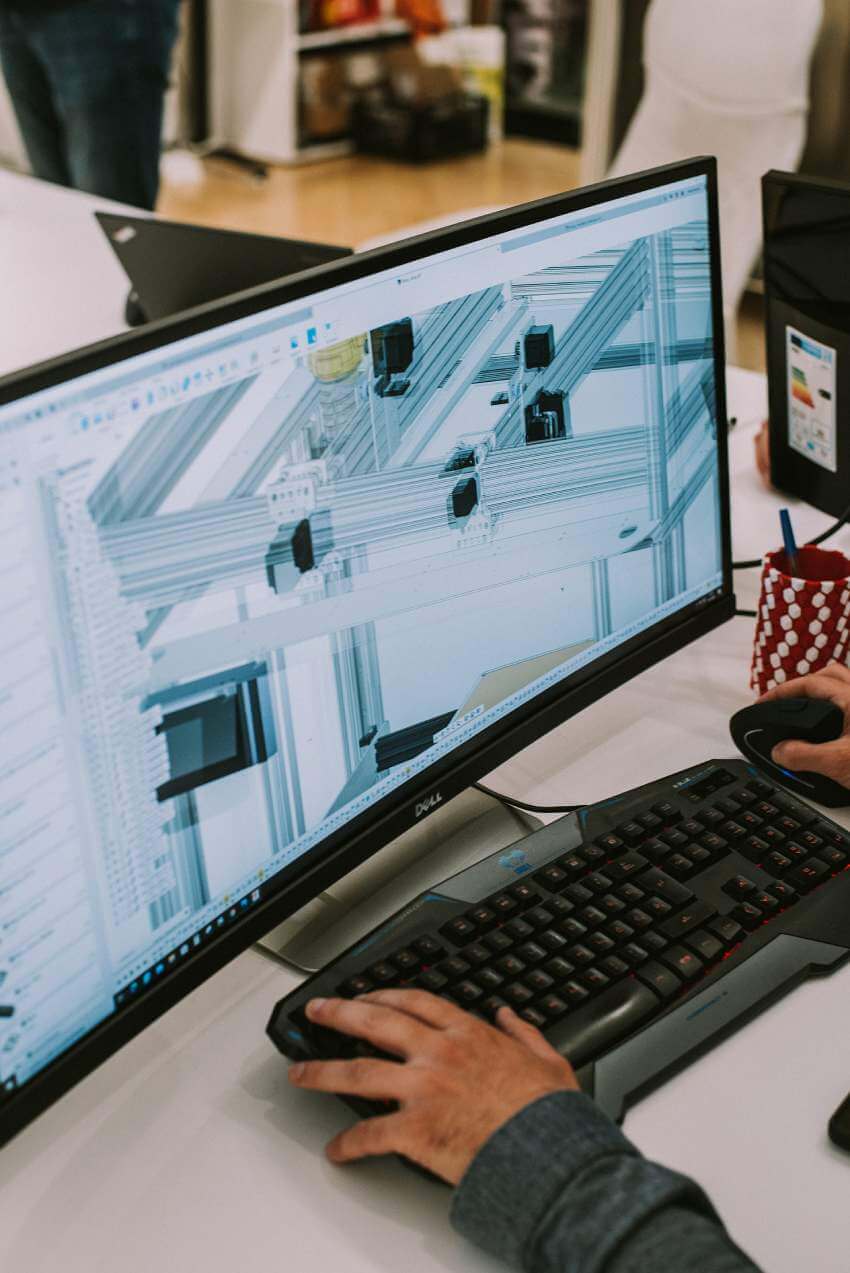 Possibility to choose 3 different versions of build volume dimensions:
550x550x900 mm
400x400x600 mm
250x210x300 mm
Possibility to choose between different XY gantry options:
single XY gantry design
dual independent XY gantry design
interchangeable tool design
Build plate
heat bed (up to 120°C)
casted aluminum plate with a silicone heater
magnetically detachable special sheet
Interchangeable tools:
hotend (up to 400-450°C).
various tool designs with different nozzles (0,25mm – 1,4 mm).
CNC subtraction processing tool.

etc.
If you have any questions feel free to contact us!